Far-right activist Laura Loomer has hit back at Republican Rep. marjorie taylor greene after the congresswoman warned the former president donald trump against going ahead with an alleged plan to hire her.
He New York Times reported Friday that Trump had recently asked his advisers to hire Loomer, a failed two-time Republican candidate for Congress who has described herself as a "proud Islamophobe" for a role in her 2024 presidential campaign.
Greene described Loomer, with whom he recently fell out, as "mentally unstable" and a "documented liar" in a tweet a short time later. Greene said he would "make sure [Trump] know" to "never hire or do business with a liar." In particular, both women have a history of spreading false Conspiracy theories.
In a matter of hours, the New York Times reported that backlash over Loomer's potential hiring, possibly including Greene's plea to the former president, had apparently resulted in Trump dropping the plan.
Just before the latest report was released, Loomer, who is Jewish, responded to Greene with an unusually docile statement citing the ongoing Passover holiday as a reason for republicans to "not destroy each other". He also cited "national and movement-wide unity" while calling on Greene to "stand down."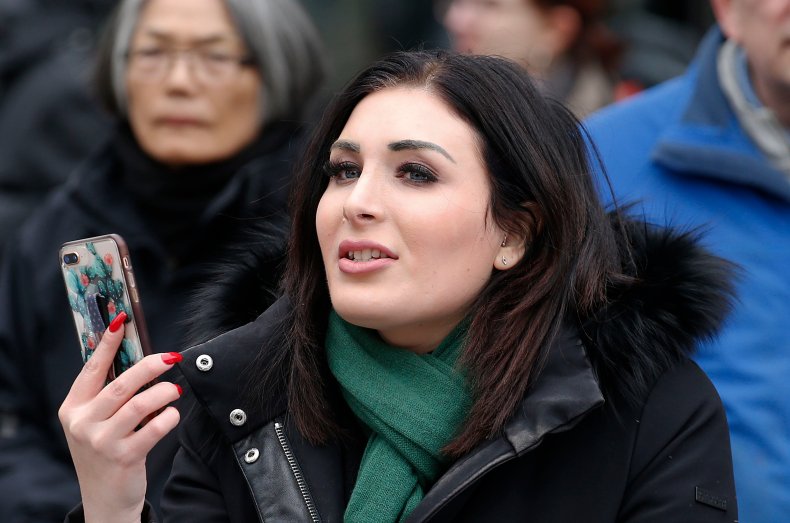 "During this Passover and Easter period, I believe Americans should take the time to unite, not separate," Loomer said in the statement, which was shared in Twitter. "In the past week we have witnessed an unprecedented shift toward authoritarianism in the United States."
"In context, I hardly think it deserves news time, because of the views of Congresswoman Marjorie Taylor Greene, or kevin mccarthy"It is an unwanted, unnecessary and improper distraction, and I urge you to desist in the name of national unity and the entire movement."
After the New York Times reported that Trump no longer planned to hire her, Loomer lashed out at "leakers" who she claimed had violated confidentiality agreements by "leaking private conversations" to the newspaper "in an effort to undermine her boss."
in a long cheepLoomer said that "RINOS," or "Republicans in Name Only," had collaborated with democrats "in a coordinated successful job to smear me with lies in an effort to sabotage one of President Trump's most loyalists who has only helped his campaign."
"The leakers violate their NDAs and betray President Trump by leaking private conversations to the @nytimes in an effort to undermine their boss," Loomer tweeted. "RINOS and the Democrats are collaborating on the same talking points in a coordinated effort to smear me with lies in an effort to sabotage one of President Trump's biggest loyalists who has only helped his campaign."
"President Trump's opponents and enemies now know that he is surrounded by leakers and opportunists," he continued. "I'm not done supporting President Trump and exposing his enemies on both sides of the aisle. Some people who work for Trump go out of their way to hurt him. In the meantime, I've always been loyal. #Trump2024."
Last November, Loomer called Greene a "snake" and questioned her pro-Trump credentials, claiming the congresswoman was a "traitor" who was "secretly undermining" the former president.
Loomer has also had issues with Greene over his support of House Speaker Kevin McCarthy, at one point. saying that he supported McCarthy during his tumultuous journey to become a speaker because he "has no ideas of his own."
Before their feud, Greene backed up Loomer's congressional ambitions, calling her a "friend" who is "exactly the kind of America First Patriot I need by my side on the House floor."
news week has contacted Greene's office by email for comment.