A historic event took place on Tuesday: for the first time in history, a sitting US president was impeached and prosecuted. In a Manhattan courthouse, former president donald trump he became the first president and the first presidential candidate to be impeached, arrested, and indicted.
Since the indictment was announced last week, the nation has waited with bated breath for the indictment to be unsealed in the hope that there was something inside to justify such a momentous move by New York District Attorney Alvin Bragg.
There was not. Bragg's indictment and accompanying statement of facts produced an absolutely ridiculous 34 counts based on accounting and record entries that doesn't even amount to an indictable misdemeanor, certainly not the felony the Bragg was charged with. Former President Trump.
The 34 charges hinge on hush money payments the former president allegedly paid to the porn actress. stormy daniels. However, paying secret money to prevent the publication of an adulterous sexual encounter is not a crime. Alexander Hamilton did it. So did thousands of other high-profile Americans. None of them ever disclosed such payments in public corporate records. After all, why pay hush money if you have to publicly report the reasons why it was paid?
However, D. A. Bragg sure The American people who prosecute such false registration cases are the "bread and butter" of your office. I challenge Bragg to show us those cases. He won't be able to, because no one who pays secret money to hide sex then reveals that fact in public records.
However, that is the essence of the Bragg weak case.
There's a little more to the indictment and accompanying statement of facts than the sordid Stormy Daniels affair. District Attorney Bragg has sliced ​​the salami very thinly and has turned this episode and related ones into 34 separate charges. But at heart, this is a case of records.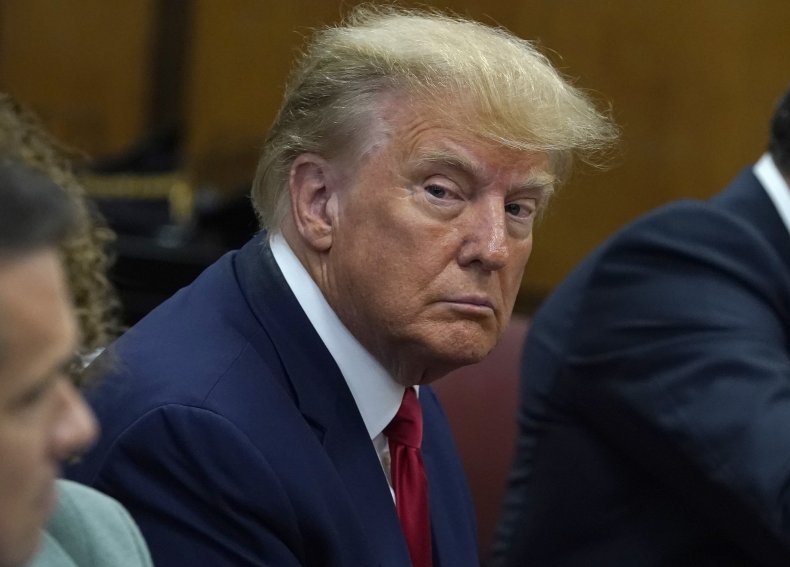 To turn a questionable misdemeanor into an even more questionable felony, Bragg has had to argue that the reason Trump made false entries to cover up other crimes. This is where the prosecution is weakest. Although the indictment itself does not specify what crimes were allegedly on Trump's mind, the statement of facts indicates that they generally related to election issues. The theory is that Trump hid the real reason for the hush money payments in order to help his campaign, rather than hiding the adulterous affair from his wife, children and business associates.
It's weak at best, and nearly impossible to test at worst.
There are other, more specific allegations in the indictment and statement of facts, and they will be presented to a jury to determine whether the specified crimes have been committed. But the jury he will stand for will be made up of Manhattan voters, if Bragg has his way. Remember that Bragg campaigned on a promise to win Trump, so the jury will no doubt include Manhattanites who voted for him to deliver on that promise. By voting to convict Trump, they can help Bragg keep the promise he made to the voters and presumably to the jurors.
This doesn't seem to ensure a fair trial, which is why Trump's lawyers will no doubt seek a venue change, something Bragg will no doubt be strongly opposed to, because the last thing he seems to be looking for is a fair trial.
Despite the 34 charges and the length of the documents, it is clear that no reasonable district attorney would have spent so much time and resources uncovering recordkeeping violations if there had not been a political motive behind it. Bragg's predecessor had the same evidence and refused to prosecute. So did Bragg at the start of his tenure, a decision that generated backlash and pressure on Bragg to change his mind. Bragg did so, and the result was Trump's appearance in a Manhattan courthouse on Tuesday.
His appearance marked a sad departure from past precedent and a high likelihood that this deeply flawed prosecution will create a new precedent under which a party's elected prosecutors will pursue possible wrongdoing against its political opponents.
One notable aspect of this indictment is that none of the 34 charges cite any alleged victim of Trump's crimes. They are the epitome of victimless crimes. But there are real victims: the American justice system and the rule of law.
Follow Alan Dershowitz on Twitter @AlanDersh and Facebook @AlanMDershowitz.
His new podcast, "The Dershow," is on Spotify, Apple Podcasts, and YouTube.
dersh.substack.com. He is the author of Get Trump: The threat to civil liberties, due process and our constitutional rule of law.
The opinions expressed in this article are those of the author.